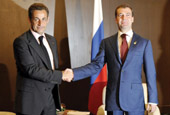 Russian troops will be pulled out of Georgia within one month, stated French President Nicolas Sarkozy after a meeting with his Russian counterpart Dmitry Medvedev.
(more)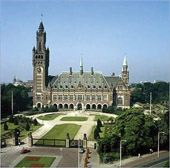 On September 8 the International Court of Justice (ICJ) in The Hague opened hearings into Tbilisi's allegations of the ethnic cleansing of Georgians in the Tskhinvali Region.
(more)
Georgia has become the focus of world politics.
(more)
I feel pretty good for a corpse - Saakashvili
(more)