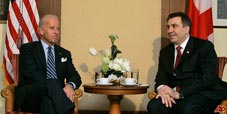 Georgian President Mikheil Saakashvili is reported to have discussed Georgia-US relations and other issues with American Vice President Joe Biden on November 18.
(more)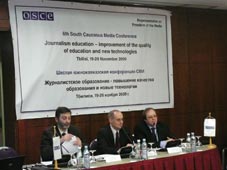 Georgia is hosting a two day conference, the 6th of its kind for the South Caucasus media, under the title 'Journalism Education: Improvement of the Quality of Education and New Technologies".
(more)
"Russia and EU disagree on issues of Georgia and human rights"
(more)