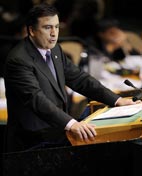 Georgian President, Mikheil Saakashvili, will express the position of Georgia on regional security at the 66th Session of the United Nations General Assembly on Thursday.
(more)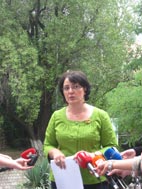 Tina Khidasheli, a Republican councilor, held a briefing in Mziuri Park criticizing Tbilisi City Hall on September 20.
(more)
"Militant and mother charged with spying for Georgia, face 20-year sentence"
(more)