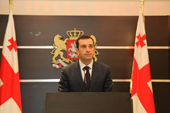 The new Defense Minister of Georgia, Irakli Alasania, met with ministry employees and the leading figures of the united staff on October 27.
(more)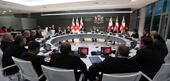 The new ministers have been officially handed their posts by the former ministers. The Georgian Dream candidates visited the ministries on October 26.
(more)
"Patriarch Ilia II hopes the old and the new governments will support each other in Georgia"
(more)