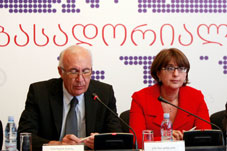 "The 2013 Ambassadorial was very interesting and presumably the next one will be longer." the Minister of Foreign Affairs Maia Panjikidze said after the event ended on September 4th.
(more)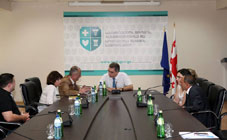 Davit Sergeenko, Minister of Labor, Health and Social Affairs of Georgia, met with the new owner of M. Iashvili Children's Central Hospital, Tekin Atik, who controls the Universal Hospital Group.
(more)
"Private life video archive destroyed"
(more)