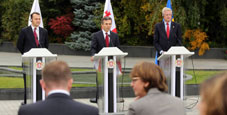 The foreign ministers of Sweden and Poland are paying an official visit to Georgia, as a part of their tour covering visits to Moldova and Ukraine.
(more)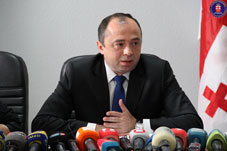 On August 29, 2012, the Georgian Interior Ministry announced that it was carrying out an "anti-terrorist operation against an armed group" close to the village of Lapankuri in the Lopota Gorge.
(more)
"Margvelashvili will attend the Vilnius Summit as a President"
(more)